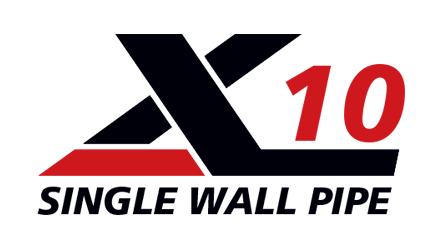 A single-wall 10 gauge stainless steel piping system. Manufactured right here in New York using a fully automated seam welder and for use as a negative, neutral or positive pressure venting system in many applications including but not limited to Masonry Chimney Lining Systems, Chutes, Dryer Vents and Fume Venting.
No one knows America's chimneys like Lifetime Chimney Supply. It's our company mission to manufacture and supply the best commercial and industrial venting systems that are both safe and efficient for all your venting needs.
---
Call 877.234.PIPE (7473) or Email Us
For more information on our commercial grade products and services, call or email Lifetime Chimney Supply. We are here to answer all of your questions and provide you with the highest level of support for all of your commercial jobs and needs.
We also offer technical assistance for contractors and engineering firms which include design, draft and structural calculations that can solve any job-site issues.
---